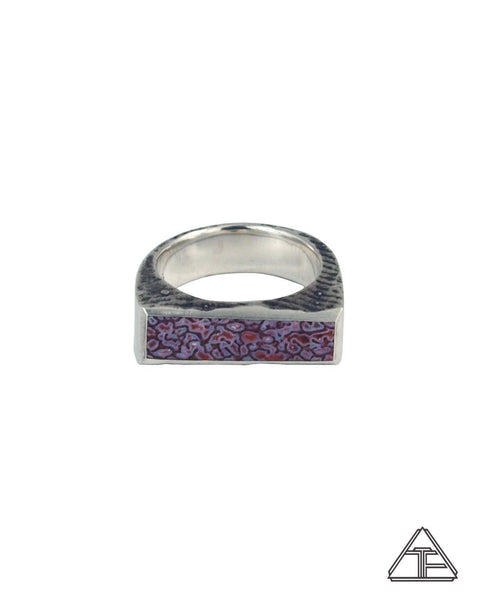 This one of a kind piece pays tribute to TEA's Lattice Series released in 2015. As a part of our new Inlay Ring Collection, we've revitalized the Lattice Lamina Ring with a small variety of inlays. TEA's Lattice Series is still one of my personal favorite series to date. I knew after the release of the Inlay Collection I had to create this one off as a tribute to Lattice. 
The inlay featured is Lavender-Rose colored Dinosaur Bone and the band is made with Sterling Silver.
Created from the ancient technique of cuttlebone casting, this Lamina Inlay ring demands mindfulness and respect for the environment and all life on earth.
The length and width of the face is approximately 20mm x 7mm
**This is a one of a kind ring, once it sells its gone!**
Size 6