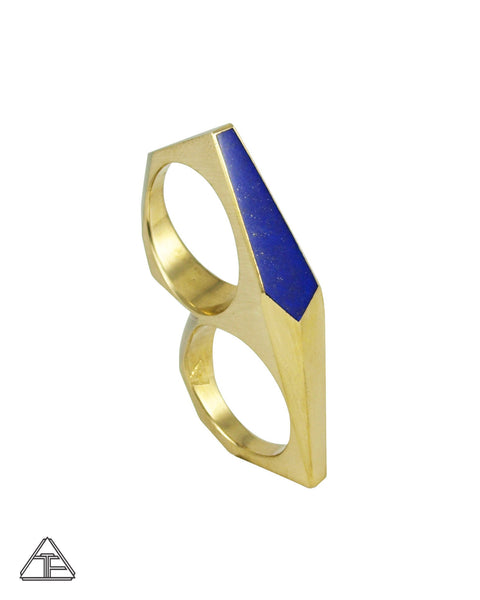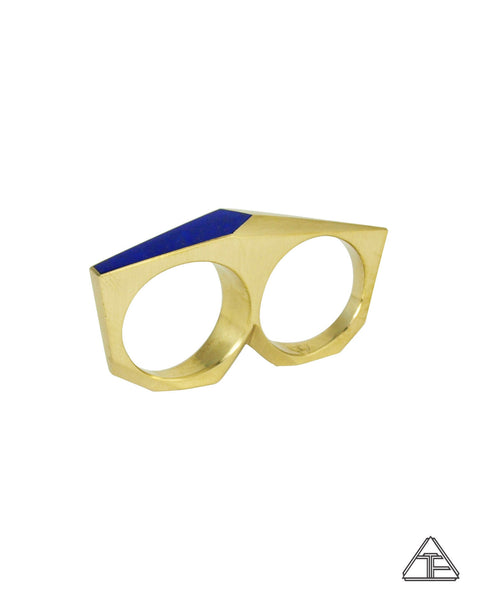 This one of a kind piece pays tribute to TEA's Lattice Series released in 2015. As a part of our new Inlay Ring Collection, we've revitalized the Lattice Double Ring with a small variety of inlays. TEA's Lattice Series is still one of my personal favorite series to date. I knew after the release of the Inlay Collection I had to create this one off as a tribute to Lattice. 
The inlay featured is Lapis Lazuli and the double finger band is made with brass.
This ring features a brilliant Lapis Lazuli inlay with little pops of pyrite naturally included in the gem adding a rad sparkle to the face. Lapis Lazuli is a gem that has been admired far back into human history for its beautiful blue color.
**This is a one of a kind ring, once it sells its gone!**
Size 7 and 7 1/2
*Sizing* Choose the size of your double ring based on the larger of the two fingers you will be wearing the ring on. The larger finger of the two you'll be wearing it on should be a size 7. The ring will be more comfortable if it fits a bit loose.