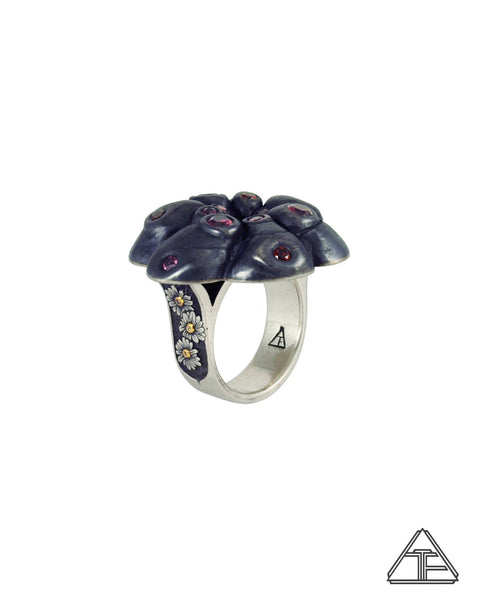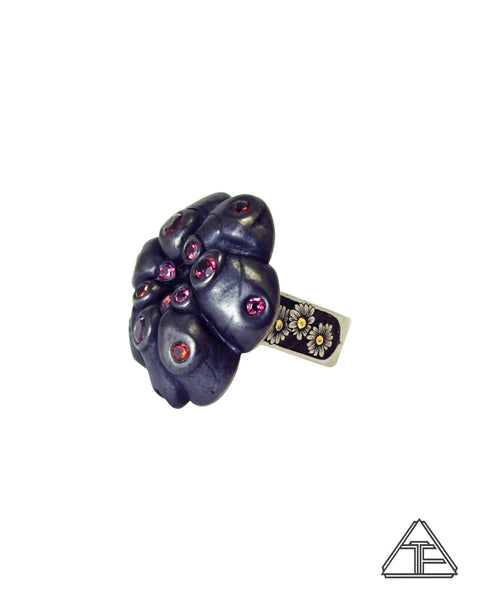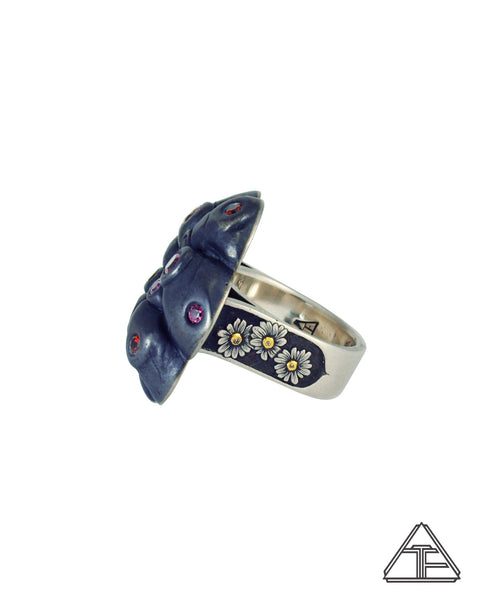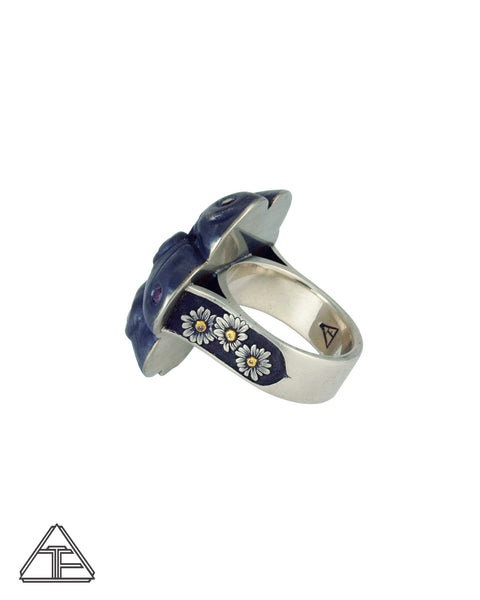 This Cactus Ring is made from an actual mold of the cactus. It features various types of garnet in shades of red, pink, and purple/pink rhodolites and almandine garnets. 14 garnets in total.
Its handmade in sterling silver and features cactus flower engraving on the sides of the ring with 24k gold inlay. The top is a stealth finish utilizing a silver patina.
The Black Silver or Stealth Sterling, as I like to call it, is made with Sterling Sliver process though patination. I use simple chemistry which speeds up the oxidation process of the silver and turns it black. The black color is not permanent, eventually the object will adapt to the wearer and the black will transform into shiny silver on the high spots.
This ring is sacred and meant for ceremony, part of the proceeds will benefit a cactus farm in Puerto Rico that is still feeling the after effects from hurricane Maria.
**This is a one of a kind ring, once it sells its gone!**
Size 9
Shipping: Purchases over $1000 will ship domestically at no cost, insured, and requires signature confirmation upon arrival.