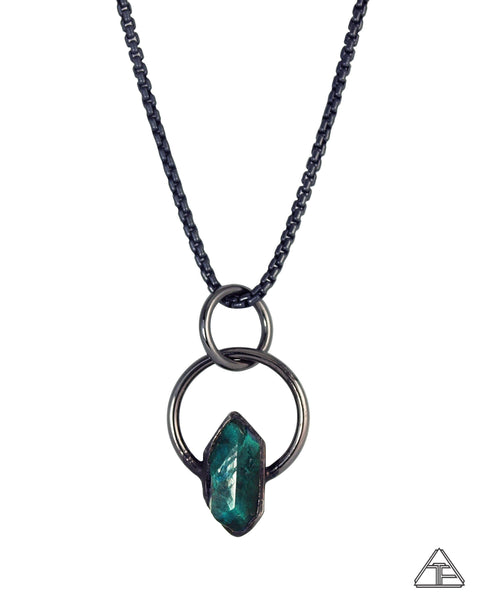 This pendant is a part of the AXIS Crystal Talisman collection. TEA created this collection to let the mineral specimens shine. All of the crystals from this collection are selected from our stash we've been hand picking over the last 10 years.
This specific pendant has a Double Terminated Dioptase Crystal and a Black Rhodium plated finish. Not reversible
Dimensions: 1 5/8" tall x 1" wide
The chain pictured above is our "Sterling Silver Box Chain 2.5mm" and is available in 18, 24, 30, and 36 inch lengths.
Chains sold separately! Cheers :D