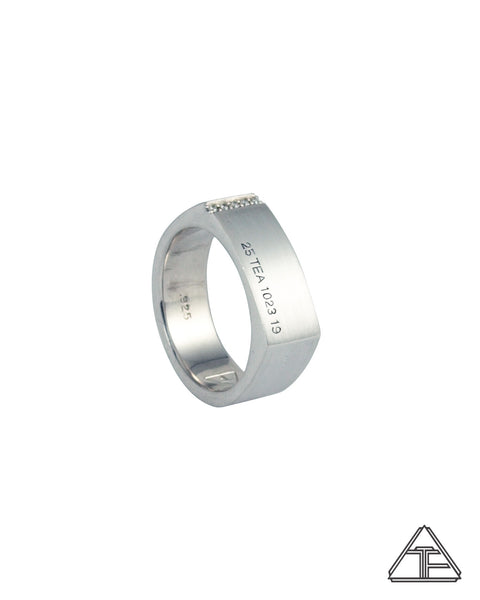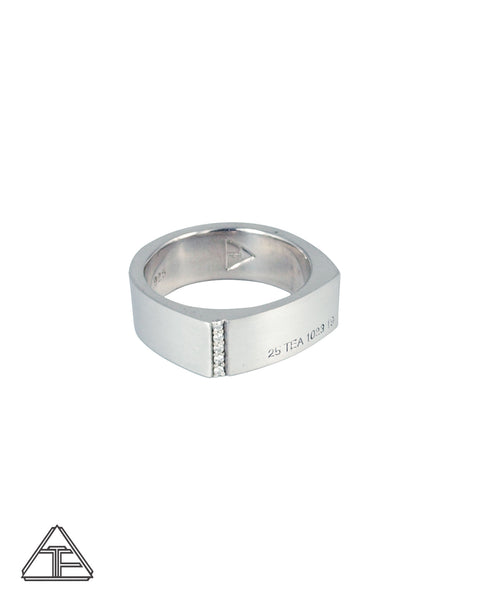 Diamond Camber: Matte finished unique shaped band, with a 7mm wide hand engraved curved face. Created for the minimalist who still wants a unique statement from TEA. This ring features a SKU style engraving with significant numbers to TEA.
You can order it as is or you can submit your birthdate, anniversary, or wedding date. As well as your initials, lucky number, or any other number of significance to customize.
**This is ring is made to order*** Please allow 6-8 weeks for me to make this for you or your loved one. I will reach out to you once the order is made to talk further about the project.
Shipping: Purchases over $1000 will ship domestically at no cost, insured, and requires signature confirmation upon arrival.