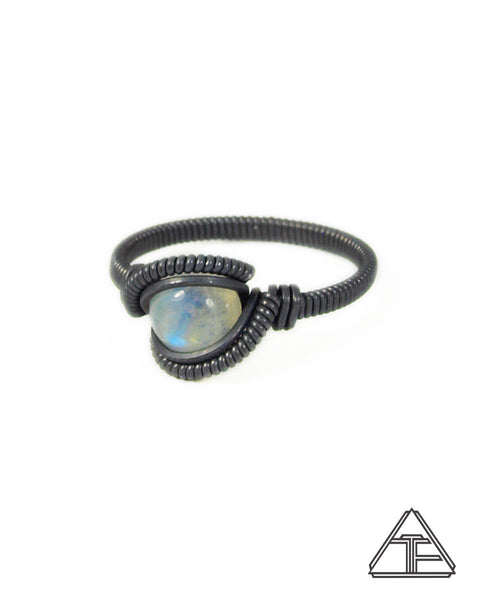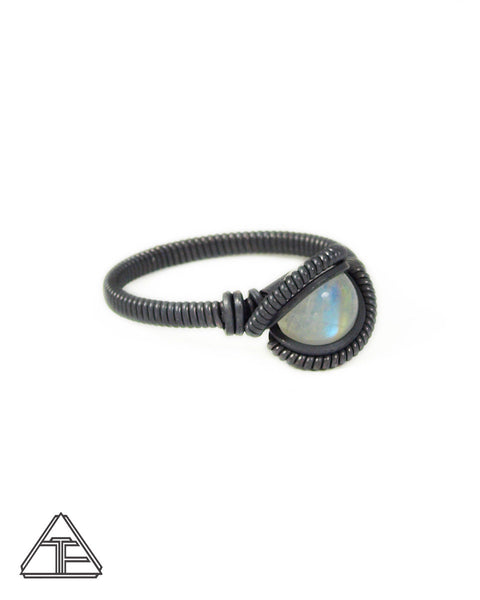 This piece is made with Stealth Silver and features a Moonstone as the centerpiece. The flare on this Moonstone is mostly blue with a tiny rainbow at side angle.

Size 8.5
The Black Wire or Stealth Sterling as I like to call it is made through simple chemistry. I am basically using a jewelry patina which speeds up the oxidation process of the silver and turns it black. The black color is not permanent, eventually the ring will adapt to the wearer and the black will transform into shiny silver on the high spots.
TEA rings can be adjusted up one size upon request.
Cheers! :D