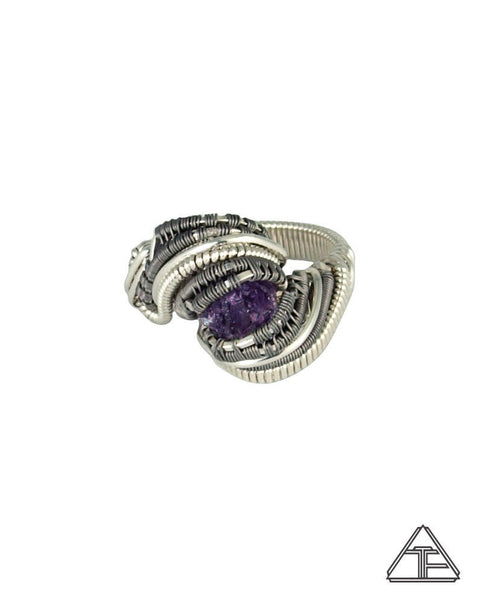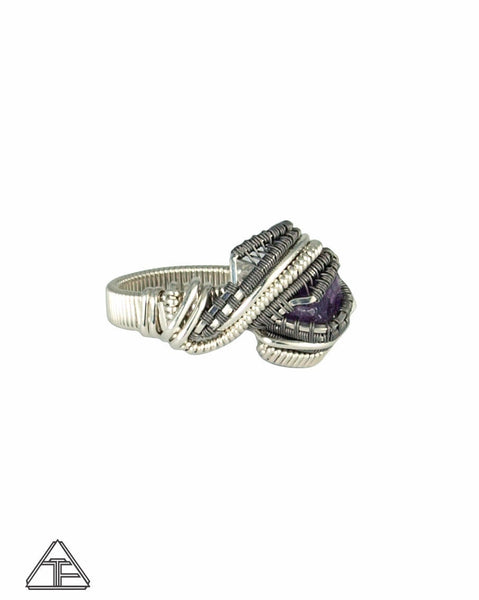 This piece is made with Sterling Silver, Titanium, and features a Scapolite crystal as the centerpiece.
Size 6
TEA COCKTAIL RING *This crystal will fade from purple to clear in the sunlight* Meant for the Night Owl, only wear at night, store away from sunlight.
This ring can be stretched up a half size, but that is the only adjustment that can be made.
Cheers! :D