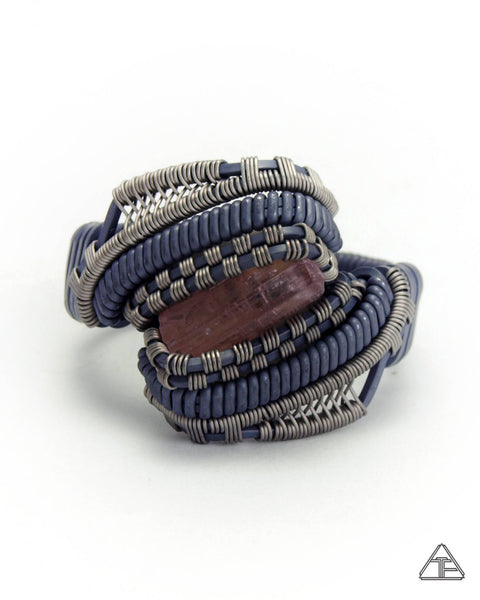 This piece is made with sterling silver and features a raw purple Imperial Topaz Crystal as the centerpiece gemstone.
Size 10
The Black Wire or Stealth Sterling as I like to call it is made through simple chemistry. I am basically using a jewelry patina which speeds up the oxidation process of the silver and turns it black. The black color is not permanent, eventually the pendant will adapt to the wearer and the black will transform into shiny silver on the high spots.
This ring is a part of my T.E.A. Stealth Series which has been a huge success since its creation in Fall '12. Due to such popular demand, I am trying my hardest to keep a decent sized inventory of this series up on my Etsy page so that everyone has a fair chance to get one.