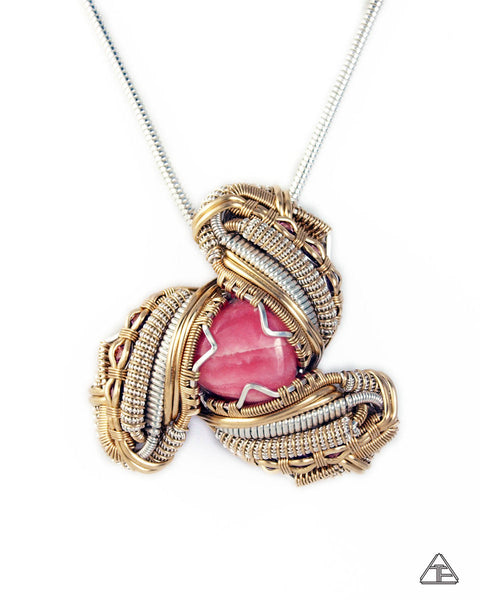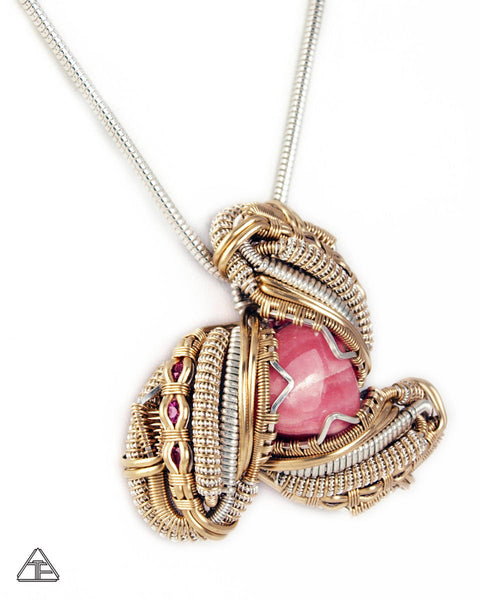 This pendant is made with Sterling Silver, Yellow Gold fill wire, and the centerpiece is a Rhodochrosite Cabochon accented by nine Rhodolite facets
Rhodochrosite is a remarkable stone for enhancing spirituality and attuning to one's higher self. Worn in jewelry or carried, used in meditation or crystal healing layouts, it expands one's consciousness, channeling spiritual awareness into the physical body to be manifested.
Pendants can be rotated and worn from any of the three points.
Dimensions:
1 5/8" tall x 1 5/8" x 1 5/8"
The chain pictured above is our "Sterling Silver Snake Chain 1.9mm" made with Sterling Silver and is available in 18, 24, and 30 inch lengths.
Chains sold separately! Cheers :D