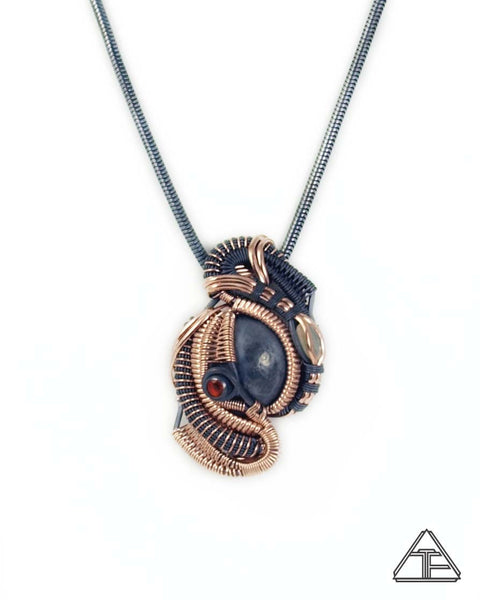 This Hybrid Pendent is made with Stealth Sterling Silver and 14k Rose gold fill wire. The main setting is forged with silver the tube set faceted gemstone is a Mexican Fire Opal. This is accented with a beautiful an Australian Opal.
Pendants can be rotated and worn from either end (see photos).
Dimensions:
1 3/8" tall x 7/8" wide
The Black Wire or Stealth Sterling, as I like to call it, is made with Sterling Sliver process though patination. I use simple chemistry which speeds up the oxidation process of the silver and turns it black. The black color is not permanent, eventually the object will adapt to the wearer and the black will transform into shiny silver on the high spots.
Chains sold separately ! Cheers :D